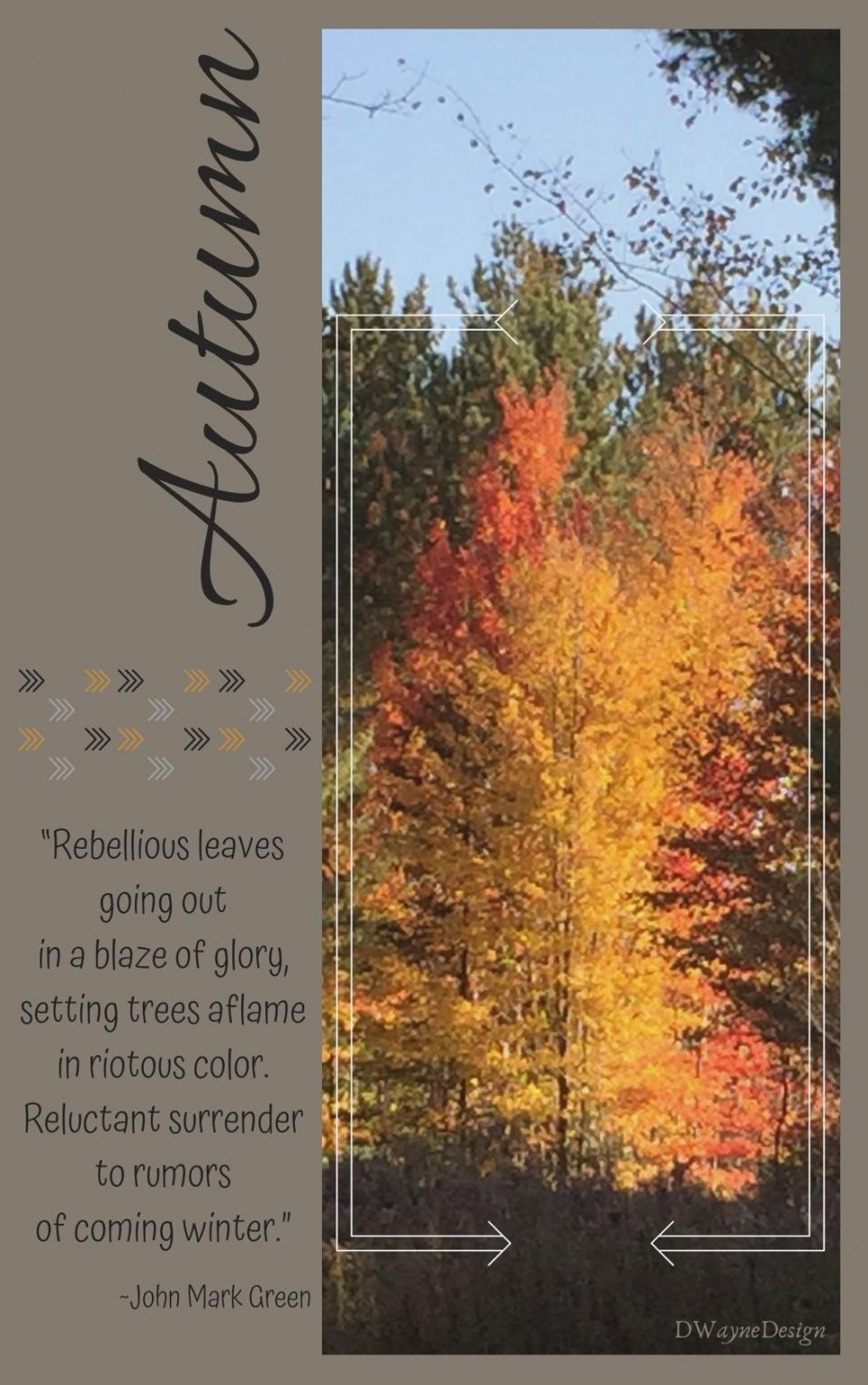 Autumn is in full swing here in Wisconsin, somewhat unsure about my availability to get out to take some new colorful tree photos before all the leaves fall this year due to getting more rain than usual and my son missing more school than usual due to being ill more than usual. I still wanted to make a new DWayneDesign so was searching for a particular quote I came across five years ago that went well with one of my then recent photos that I never got around to creating lol. I was not able to find it but while searching the above quote by John Mark Green caught my eye and I thought it would go perfectly with the above photo that I also captured five years ago but never found a quote to go with.
The photo is from when we were living way out in the country, well only about seven miles north of Marathon City, population approximately 1,500 and about twelve miles west of Wausau, population nearly 40,000. We were renting a house on a working ginseng farm surrounded by farms raising cattle and huge fields of corn, winter wheat and soybeans. The red dirt roads made us feel like we were way out in the middle of nowhere lol.
It was the most scenic area that we ever lived. I found the quiet countryside, hills and beautiful views of nature to be very therapeutic and rejuvenating. We had walked the roads in every direction. I found that the two miles straight out to the state highway was my favorite as it was wooded on both sides of the road for at least half or maybe a bit more than half of it, had a challenging big hill, ditch rivers all summer for Cooper to get a drink and a clear view of the top of Rib Mountain on my way back.