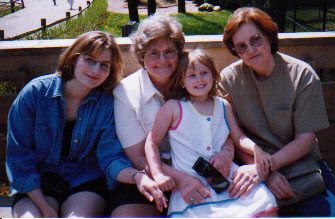 About the Music
You probably recognize the music. The song is You Are My Sunshine. This was Courtney's and my favorite song to sing together when she was a little girl. We only knew the first verse, "You are my sunshine, my only sunshine. You make me happy when skies are grey. You'll never know, dear, how much I love you. Please don't take my sunshine away."
About the Picture
The picture was taken by Becky (Grandma Miller) while Deanna, Sara (Grandma Wayne), Courtney and Great-Aunt Karla were sitting on a bench at the N.E.W. Zoo on May 3, 1999.
About the Story
Sara (Grandma Wayne) suggested that a story be written for Courtney. I created and wrote "A Courtney Jane Story" during May of 1999. I dedicate this story to Courtney and everyone who loves and adores her as much as I do.


Once upon a time, not so long ago and not so far away,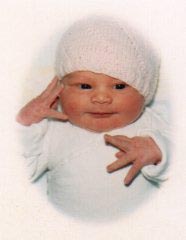 Courtney Jane was born with eyes of blue on a sunny winter day.

As a baby, Courtney loved to help clean.
The dishes and bathtub, what does this mean?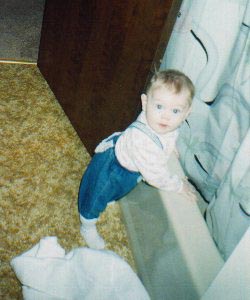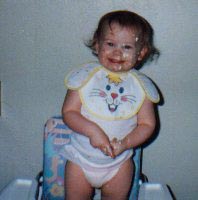 Courtney is a toddler at age one.
Food on her hands and food on her face.
Courtney gets food all over the place!
Courtney thinks feeding herself is fun.


Courtney puts on her hat.
The hat and her black shoes.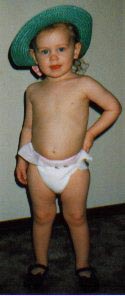 She decides against that.
She wears a shirt with Mom's shoes.


It's so hard to decide what to wear.
How about just a diaper, do I dare?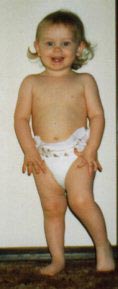 Courtney tried to get herself dressed.
What Mom picks out is always best!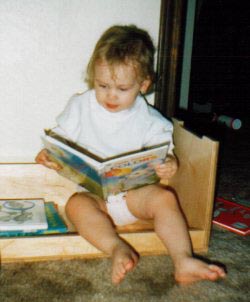 At a story book,
Courtney liked to look.


Courtney caught Zachary the cat.
It was such hard work to do that.


She is three years old and it's the month of May.
Courtney Jane was to be a miniature bride.
She wore that Cinderella dress with great pride.
Happily she carried her pink rose bouquet.
Courtney marched down the aisle like she knew just what to do.
You would think she had been in a wedding a time or two.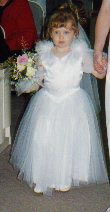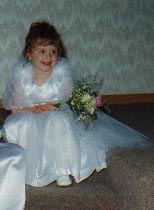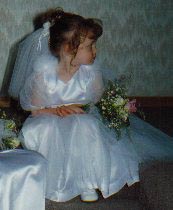 When the music began she started to dance and did not stop.
Everyone was surprised that she danced all night and did not drop.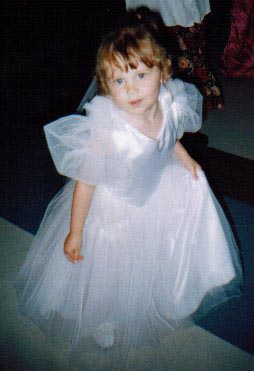 That day Courtney had a lot of fun.
She was sad when the day was all done.



Now it's summer and Courtney is four.
Her cousin McCall she really does adore.
They go to Bay Beach in Green Bay.
For rides, cotton candy and a fun day.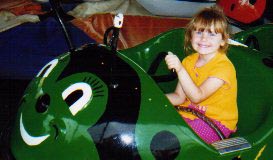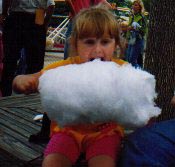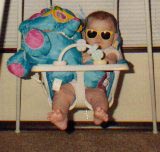 When she was a baby, Courtney loved to swing!
Courtney liked having her hair fly in the breeze.
She liked being high enough to touch the trees.
At five to swing is still her favorite thing!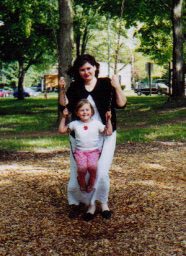 Courtney loves to smell flowers with her cute nose.
Her favorite flower must be a red rose.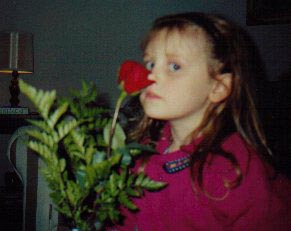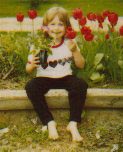 Courtney Jane wonders how Grandma's garden grows.
Courtney is sitting in the tulips with her bare toes.


A B C D E F G H I J K L M N O P Q R S T U V W X Y and Z.
Now I know my ABC's, next time won't you sing with me?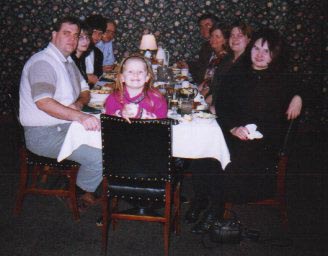 Big A, little a. What begins with A and a?
Courtney and Daddy and Mommy
and Grandma and Grandpa Miller
and Grandpa and Grandma Wayne
and Aunt Penny and Aunt Terrah.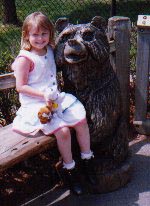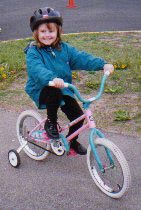 Big B, little b. What begins with B and b?
Courtney sitting by baby brown bear.
Bike safety is very important.
Courtney wear's her bike helmet when she is riding her big girl bike.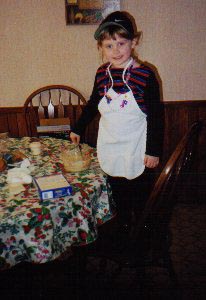 Big C, little c. What begins with C and c?
Courtney mixing batter for deep-fried cheese curds.
Courtney and Chuck E. Cheese!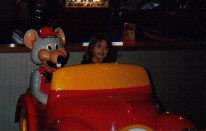 Big D, little d. What begins with D and d?
Digging in the dirt!
Courtney and Daddy playing in the sandbox at the park on a beautiful summer day.



Musical Beginnings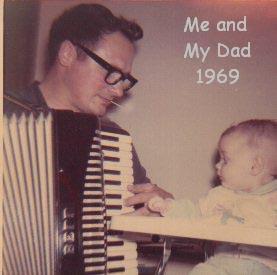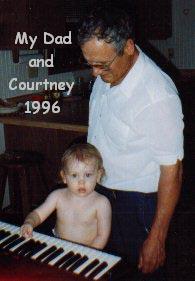 A Grandma and Grandpa are just an antique little girl and boy.
Into the life of Courtney they truly do bring a lot of joy!


Courtney with Grandma and Grandpa Miller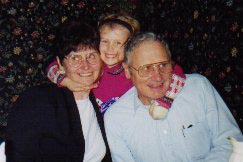 Courtney with Grandma and Grandpa Wayne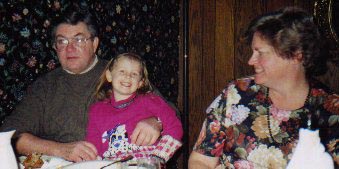 Courtney and Grandma Miller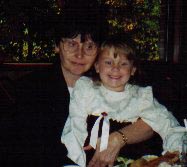 Courtney and Grandma Wayne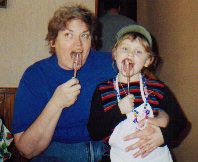 Courtney and her Aunties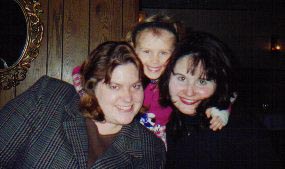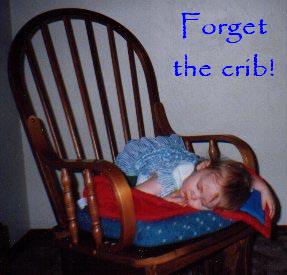 I hope you enjoyed the story. It originally was a Publisher document. When I started web development in 2001 I recreated it with HTML. I had to reformat it a bit, well more than a bit to add it my 2016 website. Since it was written 17 years ago it only covers Courtney through age 5. This was long before digital photos so these pictures are the original scans of printed photos, hence not the best quality. Parents have it way too easy to photograph, share and archive their children these days lol. Seems so hard to believe that Courtney is all grown up and has been married for 3 years already. A lot has happened over the years and our family has grown. That is probably why I have not had the time to continue this story. No matter how old she gets Courtney Jane will always be my little girl. The crazy thing about being a mom is the day she was born seems both like only yesterday and forever ago. And you really will not understand that unless you have adult children. Eventually you realize that your mom was right : ).