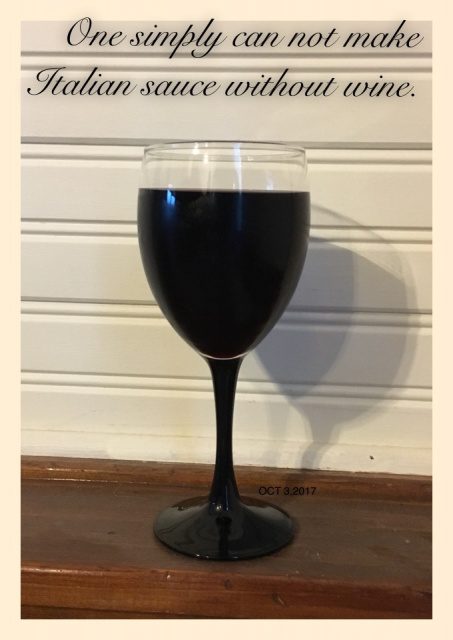 I really do not know if I actually came up with an original quote or if someone else already penned "One simply can not make Italian sauce without wine."
Laugh out loud! Now the question is, how much wine do I actually put in the sauce? Loads of laughs!!
I can not say that I make a standard spaghetti dinner or classic Italian sauce. When I have the time I prefer making and we all like meatballs and sauce over a meat sauce.
Growing up my mom was very consistent with how she made her homemade sauce for spaghetti. This was her signature meal that she made when we had company, generally to host the speaker for lunch on Sundays.
It was a red sauce with meat, ground beef. If I remember correctly, without mushrooms, which my dad did not care for, and my mom's sister, Auntie Karla always reminded us, "your dad does not like toad stools.