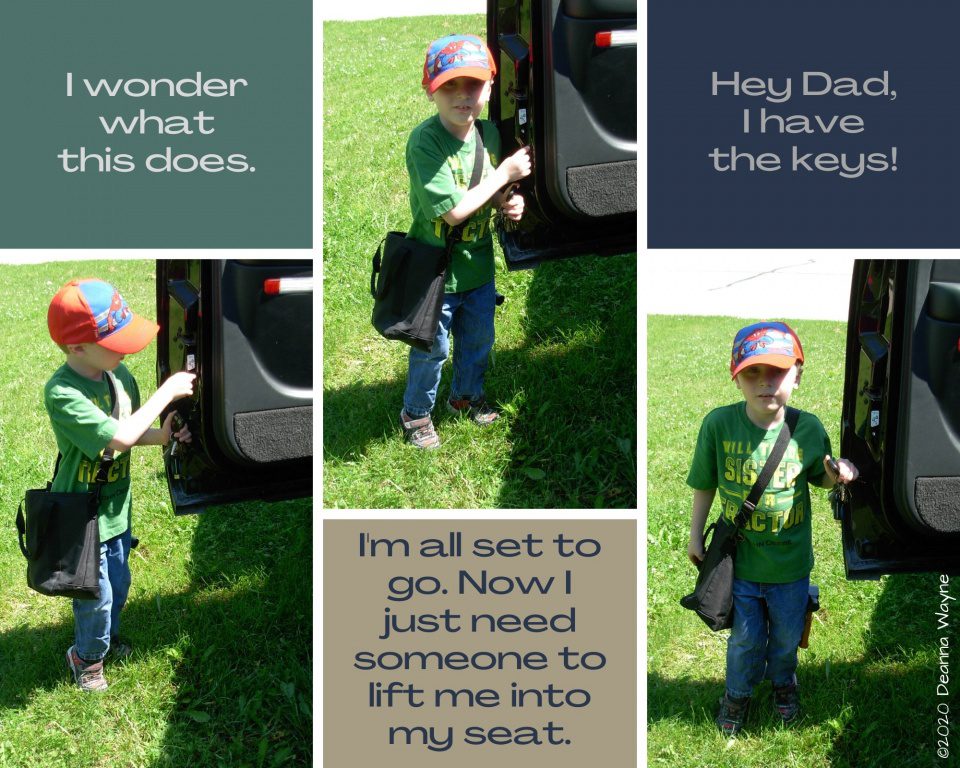 April through September 2011 was the longest and darkest time of my entire life. Talk about the lost summer. I was getting along doing the regular motions of life, at least in my mind I was but I was totally lost and desperately trying to keep myself together. I later described it as being lost out at sea without any type of life preserver and not a single ship in sight.
This spring searching for a specific picture in my vast old archives came across these pictures of Ashton and made the collage. They are from a month prior to him turning five years old. He had a long and hard recovery from a spiral femur fracture leaving him laying in a hospital bed in a spica cast, chest to toes for seven long weeks. He did not bounce back to his normal as expected and needed physical therapy to walk again. There was only so much that PT could do for him since his shortened heel cords kept his feet fixed on his toes.
Two months prior to this picture we were told my neurology that he was already at the end of ambulation, that is being able to walk and stand already at four years old, keep in mind he did neither of these well in the first place. His genetic test results which we were told would take about six weeks to get back were still pending. As it turns out they took seventeen weeks to get back. And just what do you do during nearly half a year of being told that your child mostly likely has a serious, progressive and terminal life? You simply can not go on as normal and you really can't live like it is true until you know for sure.