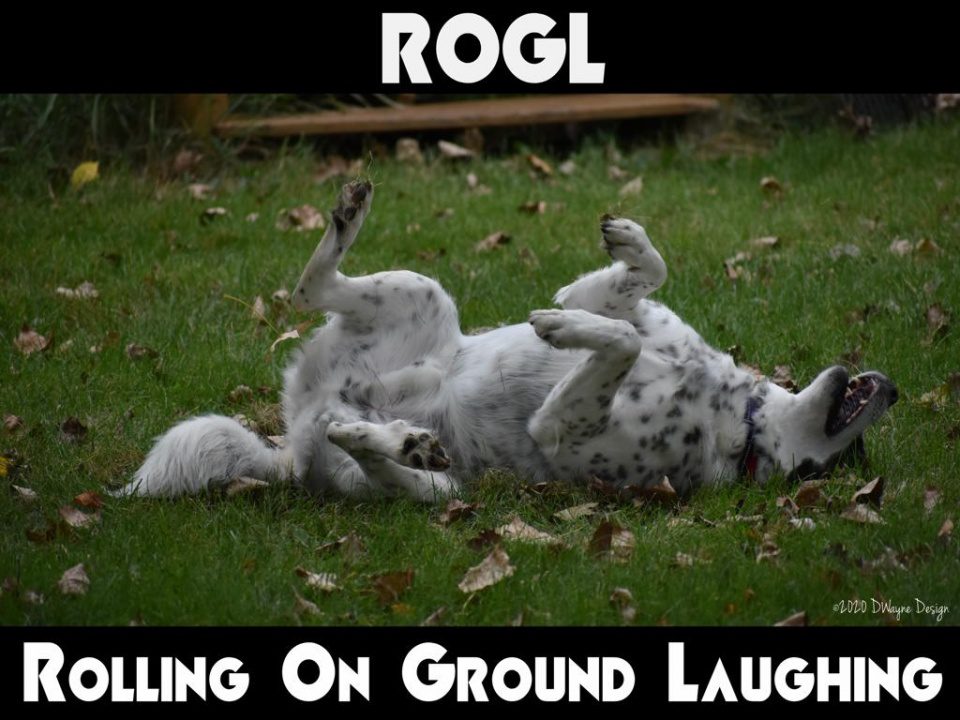 Do you or have you ever ROGL? Be honest now;). I do not recall ever rolling on ground laughing, sometimes referred to as rolling on the ground laughing. I also do not normally use ROGL or ROTGL in type. More frequently I see ROFL or ROTFL used to refer to rolling on floor or on the floor laughing which I do not do either lol. I do however often use lol which I just did for laugh out loud.
Cooper turned 9 years old this spring and has been a part of our family for over six years now. He is an Australian Cattle Dog and Mountain Cur mix. He always seems to roll around some everyday both indoors and outdoors. Grass, dirt, carpet, wood floor, laminate; he seems to think it is all good.
Sheldon on the other hand only seems to roll around outside in the green grass and enjoys it very much. I am not sure if this has anything about him being from Texas or not. The idea to do a graphic like the above but with a photo of Sheldon came to me when I posted this collage of him here. I just needed a closer up photo of him, preferable with his tongue also showing but ended up capturing this picture of Cooper the other day.
Both Cooper and Sheldon sure do provide us with ending entertainment, emotional support, distraction and companionship on a daily basis.