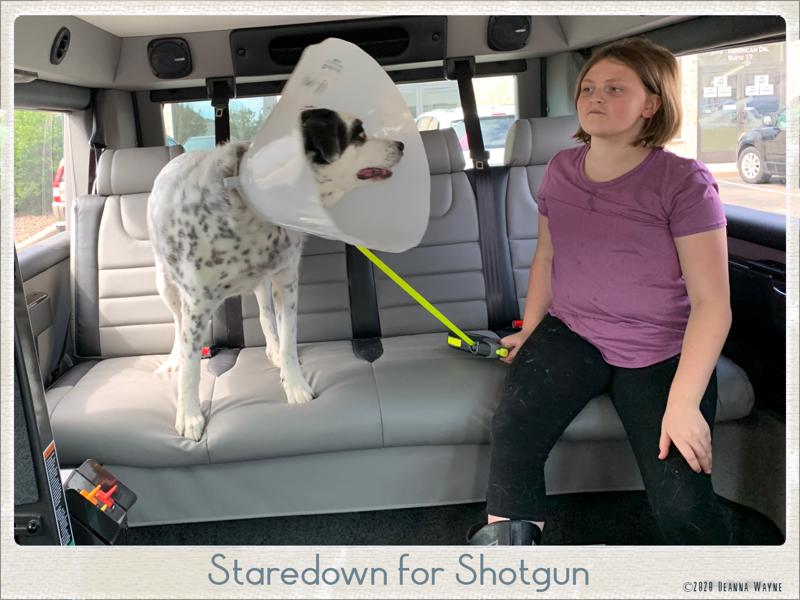 Cooper's summer is not going so well for him. He developed another hematoma but in his left ear this summer. Talk about deja vu, almost to the day he had his sutures removed last year he had surgery this year. He was scheduled to have his cone and sutures removed today, now two weeks out from surgery but his ear is not healed so he must wait another week.
I must say that curbside veterinary care has been a rather pleasant experience. In fact, as a human, I find that waiting in the vehicle instead of the reception waiting area is preferred.
As we were waiting for Cooper to be taken I was trying to get a good picture of him with his cone on since I had not at home. The above picture was not staged at all but just happened to be what I captured. I asked Emma to caption it and she came up with the shotgun staredown. I thought it was pretty good and needed to be created.